Everyone loves the Ikea Malm, right!? It's a fantastic, simple dresser from Ikea and it is perfect for creating a stunning custom piece of furniture with some Ikea Malm hacks ideas.
We've brought together the best Ikea Malm hacks with some incredibly creative ideas we found. There are many ways to hack the Malm dresser and you will see some surprising examples!
---
Ikea Malm Hacks
Mirrored Drawers with Fretwork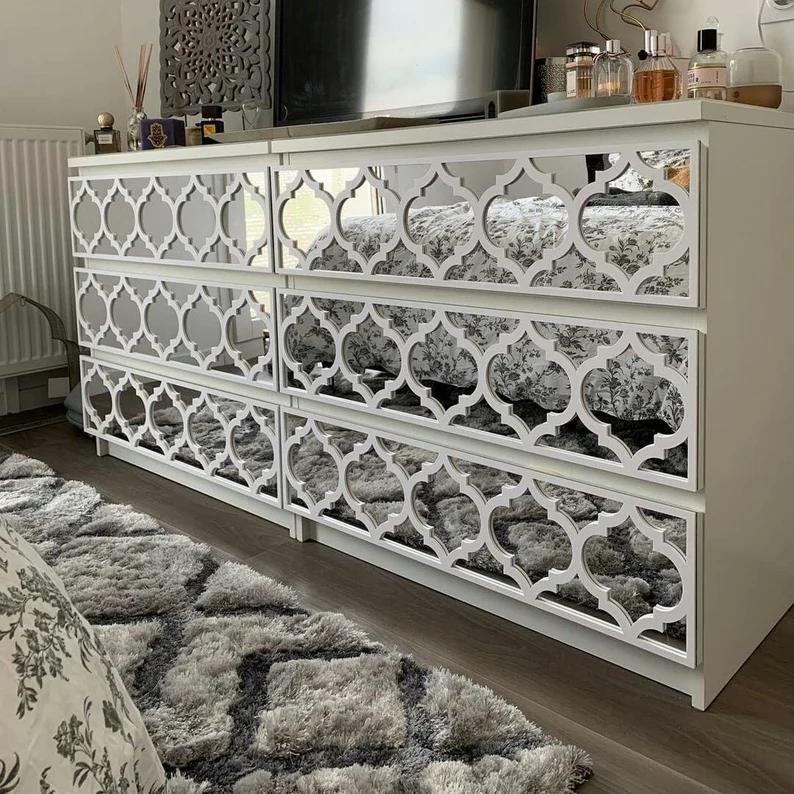 Yep, that is an Ikea Malm dresser behind there! This fantastic Ikea Malm hack uses mirror and lattice overlays from Home Art Stickers on Etsy to create this look.
A toughened glass surface added to the top turns the Malm into a beautiful dressing table.
Tropical Plant Dresser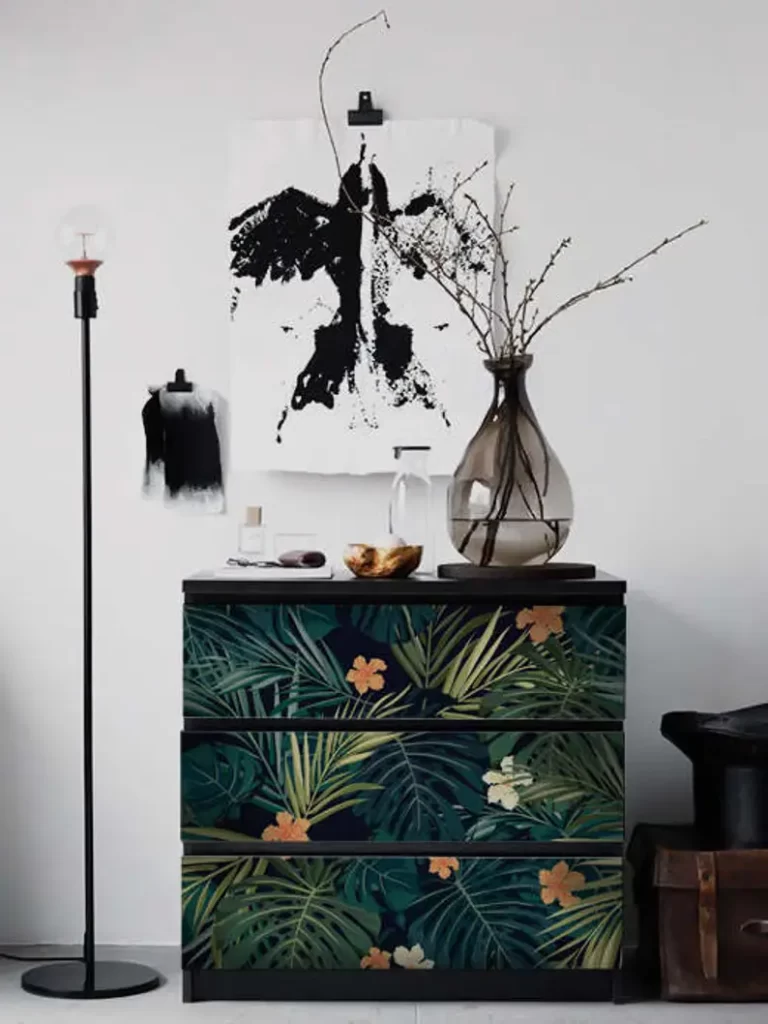 This fabulous Malm dresser has been transformed with a few decals featuring tropical plants and leaves.
There are so many of these types of decals, these ones are from Stickers Coloray on Etsy. They are specially made to fit the Malm dresser and you simply peel off the backing and apply them to the fronts of the drawers.
Grey Dresser with Leather Pulls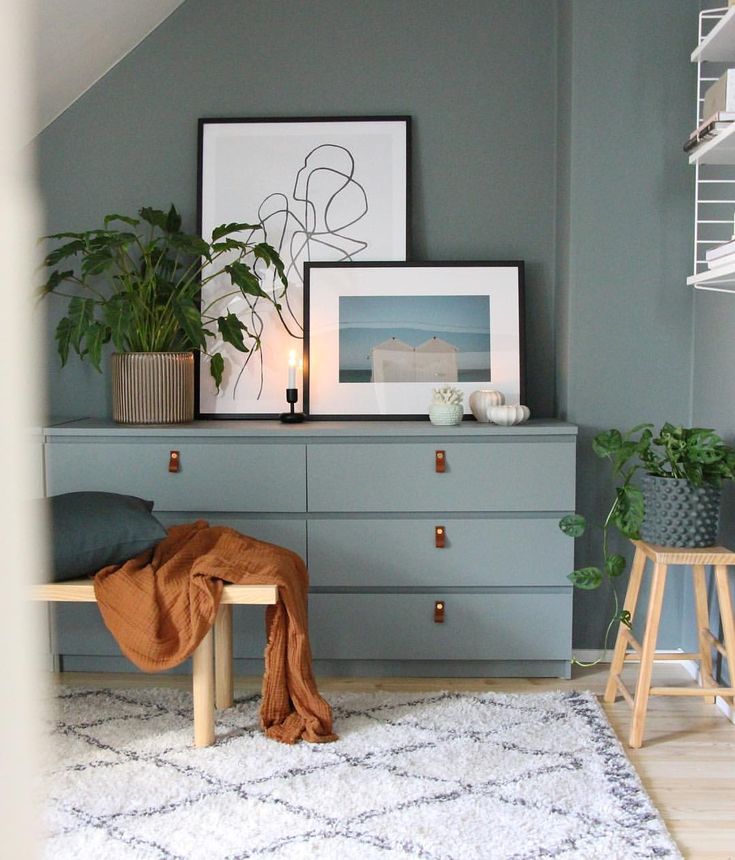 This Ikea Malm hack from @josefinegunhamre on Instagram integrates the Malm beautifully into the scheme of the room by painting in a blue-grey and adding some lovely leather pull handles.
It just shows that with the right treatment the Malm can be made to look like the perfect piece for the room.
Pom Pom Lined Drawers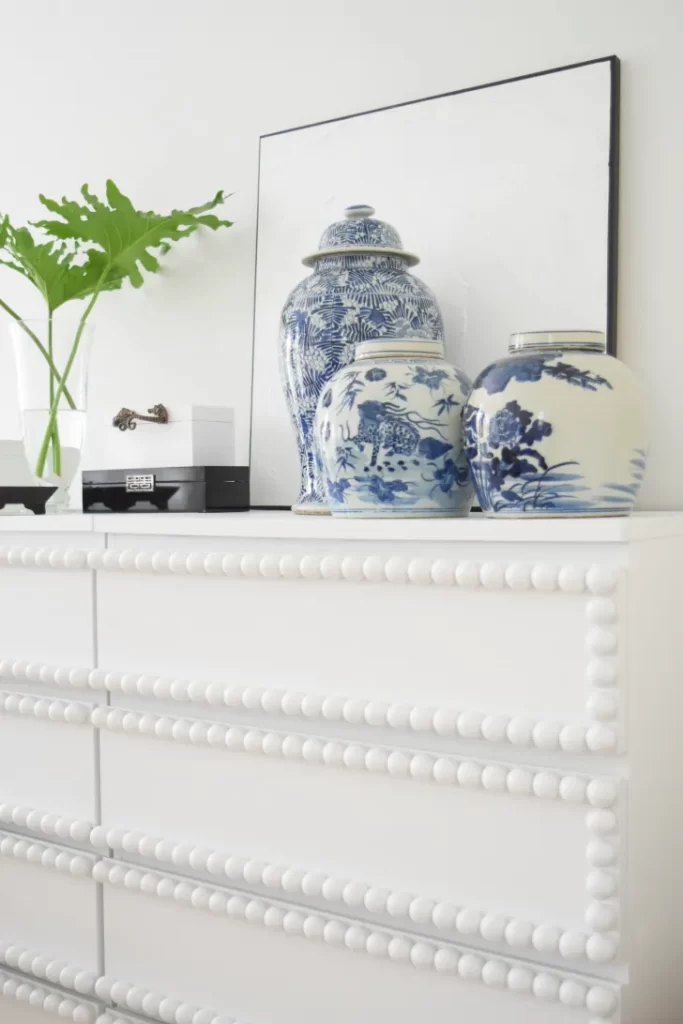 We love the fun look created in this Malm hack from My Dear Irene. They have used wooden balls, glued around the edges of the drawers to create a unique look.
The whole thing has been painted white to complete the look. Everything looks good in white, doesn't it?
Rust Drawer Fronts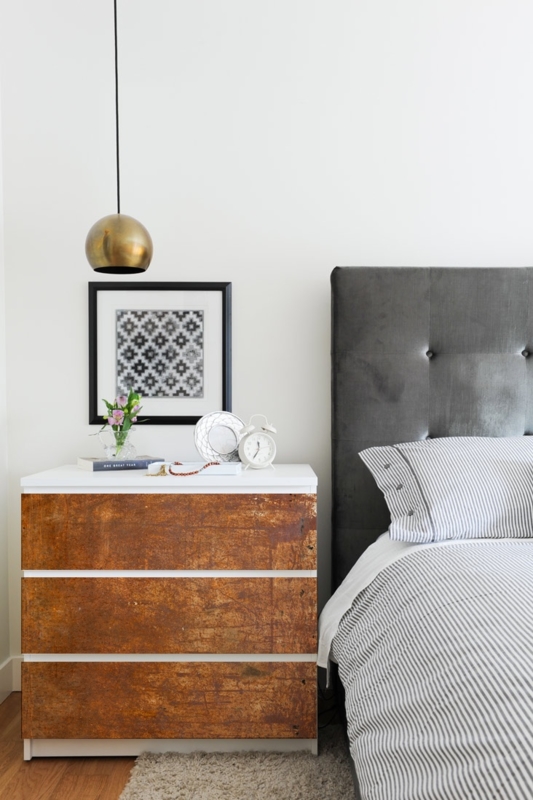 This is one of our favourite looks. The rust effect drawer front decals from Behangfabriek give such a great industrial feel.
It's so simple to achieve with these stick-on decals.
Loft Eaves Storage Hack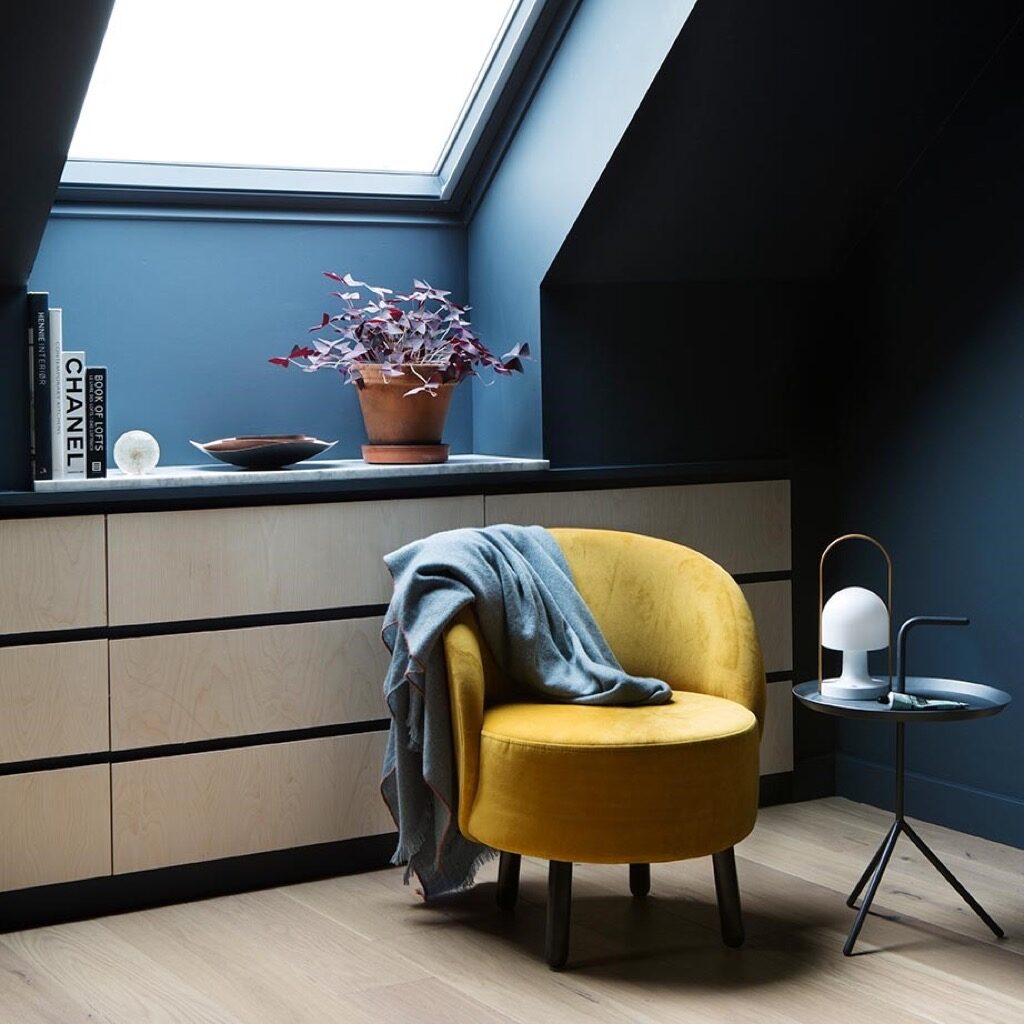 One of the great things about Ikea hacks is that they often take all the hard work out of creating a piece of furniture. The basic structure is there.
This great hack from Ikeahackers uses the Ikea Malm dresser to create built-in storage in the eaves of a loft room. It would otherwise have been a big job to achieve this.
The finish on this hack is fantastic and you wouldn't know there were Malm dressers in there.
Wood Wrapped Kitchen Island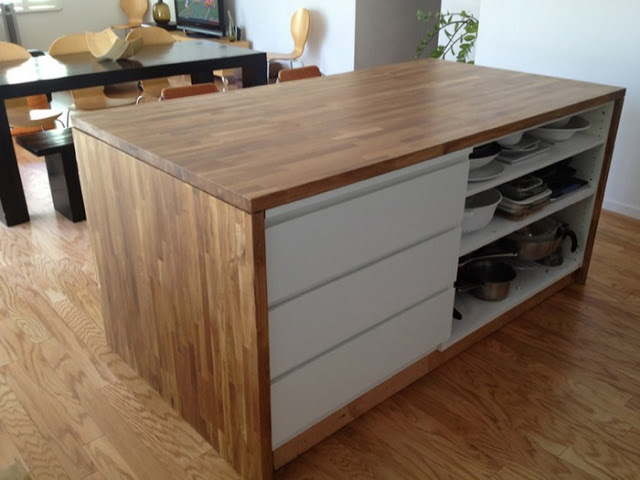 This is a brilliant use of the Malm dresser to create a stunning kitchen island.
This hack from Ikeahackers wraps the Malm and a kitchen unit in a wood worktop and it looks great! You could easily pay thousands for an island like this!
Pull Out Laptop Desk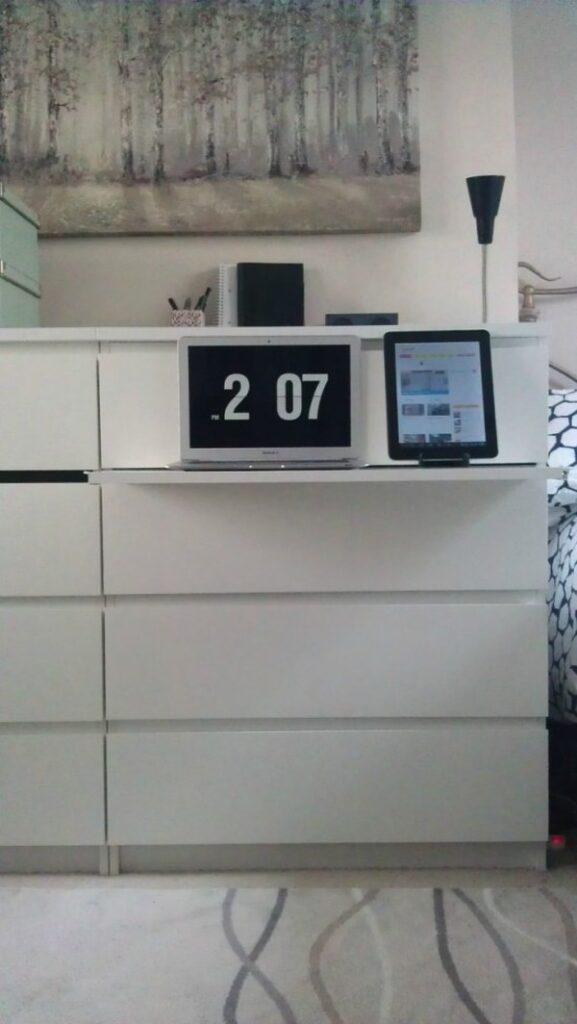 Another great idea. This hack from Ikeahackers adds a slide-out desk to the Malm dresser for a temporary workspace.
Once pushed back in you would never know there was a hidden desk in this dresser.
Mirrored Overlays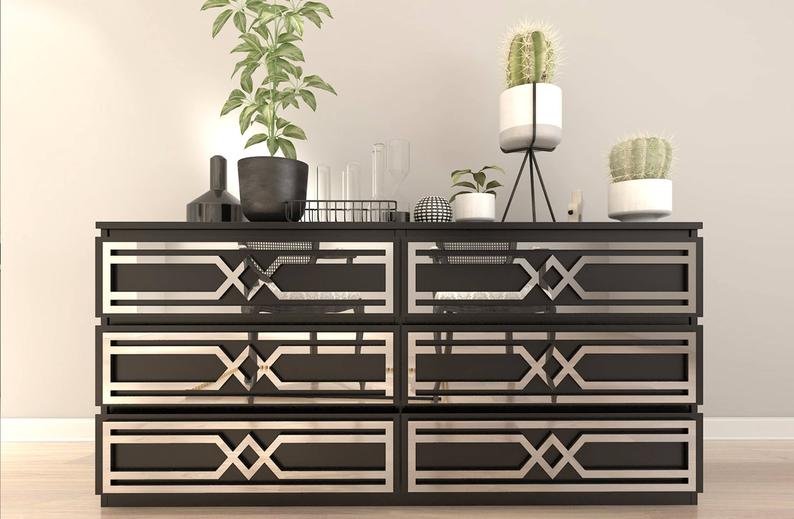 This is a fantastic transformation from Home Art Stickers on Etsy. The mirrored geometric design looks so glamorous.
All you need to do is stick the decals onto the fronts of the drawers to make this dramatic change.
Stylish Dark Malm Hack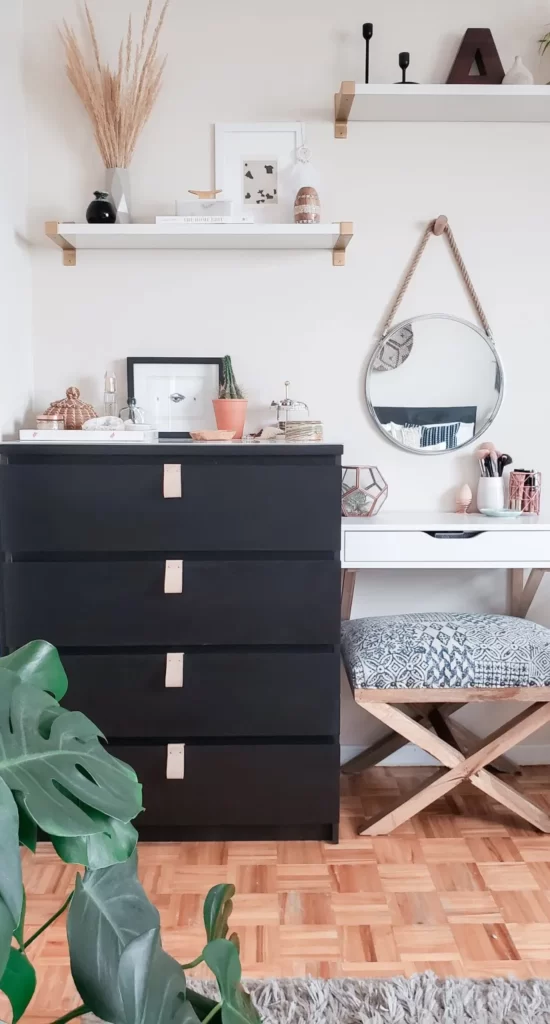 If you have a black/brown Ikea Malm dresser and are wondering how to jazz it up a bit then this hack from Nayla Smith is just what you need.
They have simply added some cream coloured leather pulls with glue and nails to give a sophisticated touch.
Industrial Luxe Drawers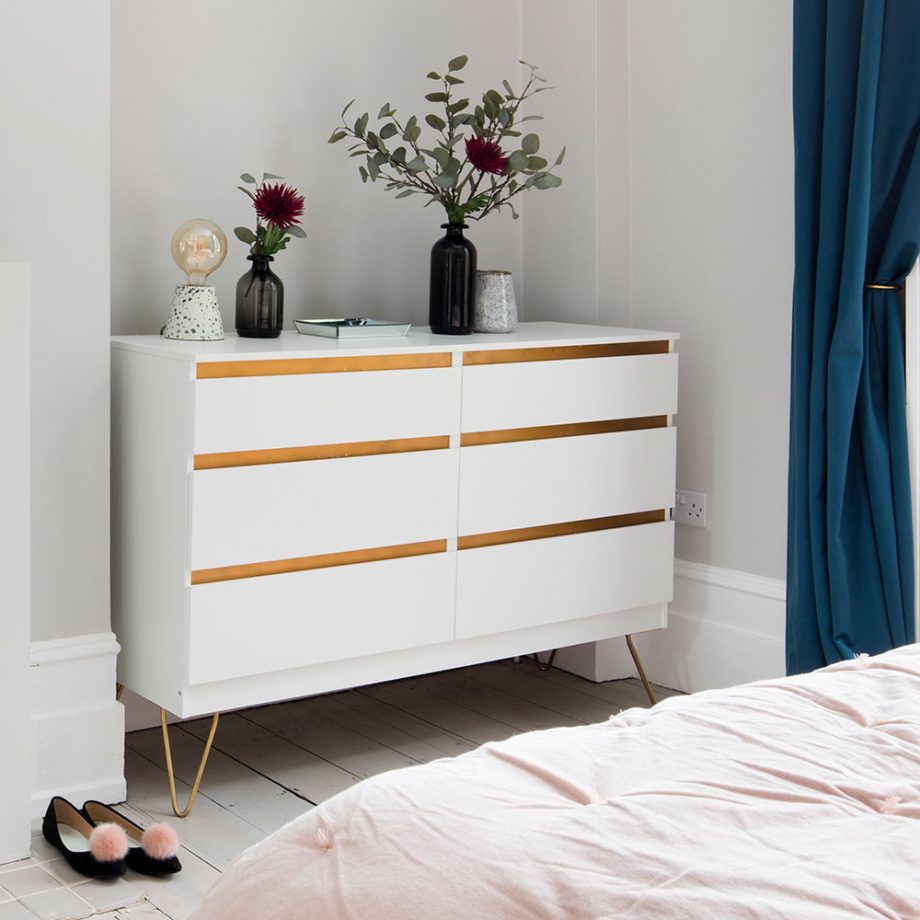 The gold touch between the drawers in this hack from Ideal Home is inspired. They have matched that with some hairpin legs in the same finish.
The whole thing has a mid-century industrial mash-up look about it that is rather pleasing.
Bohemian Malm Hack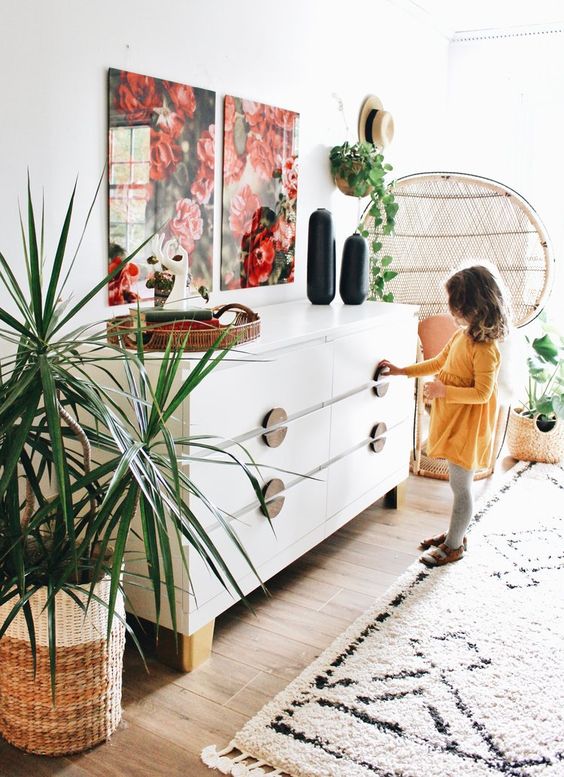 This is a gorgeous hack from House on Sugar Hill. They have added some chunky golden legs to the corners to raise it up and some delightful round handles to add some detail.
The changes are so simple but make such a huge difference.
Tree Wallpaper Fronts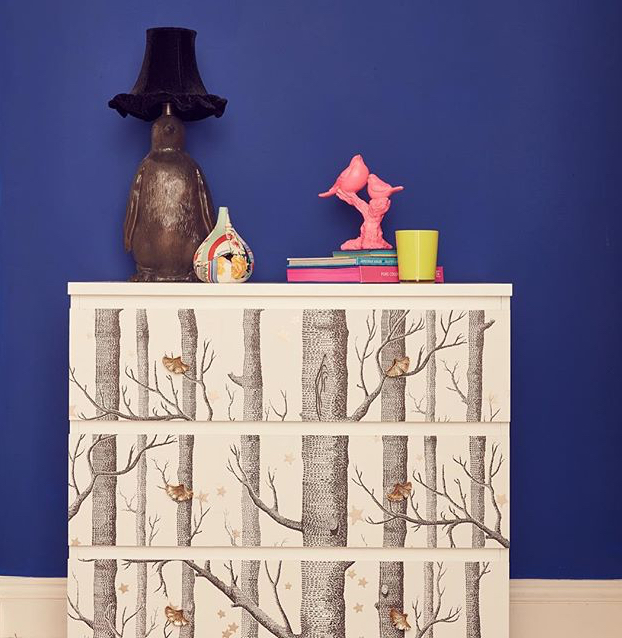 We love this wallpaper from Cole and Son. It is pricey but you only need some offcuts from another job for this.
Interior designer Sophie Robinson has used it on the fronts of a Malm dresser to add a bit of pattern to the room. The moth drawer knobs are a brilliant touch!
Black and White Makeover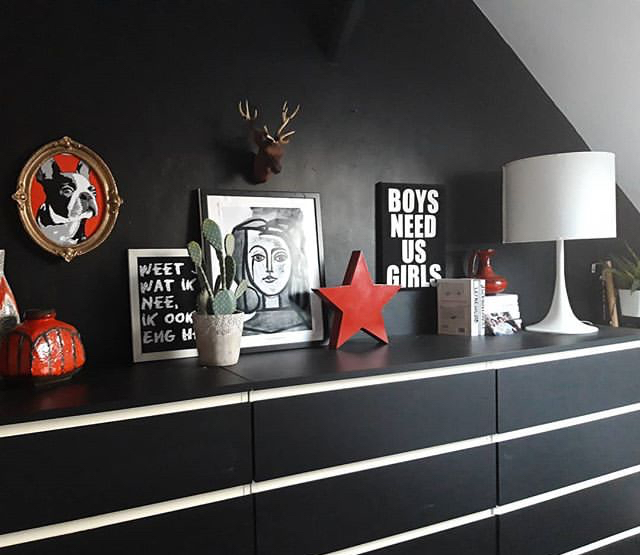 By just painting the drawer fronts and the top surface black, this Malm hack from @mercedes.doczi on Instagram creates a stunningly gorgeous look that fits perfectly with the room.
The added accessories and red accents really appeal.
Subtle Floral Decals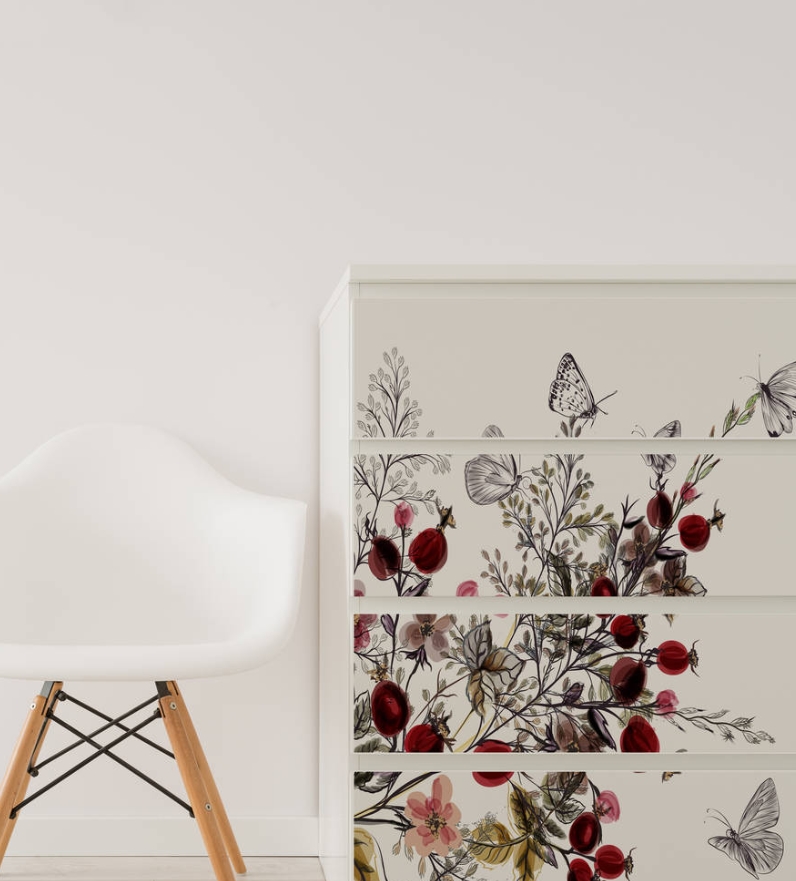 A more subtle approach here from Nutmeg Wall Stickers on Not on the Highstreet. The wildflowers and butterfly decal adds a lovely feminine touch to the Malm.
Once again, this is simply a peel and stick job to upgrade your dresser.
Large Sideboard or Long Kitchen Island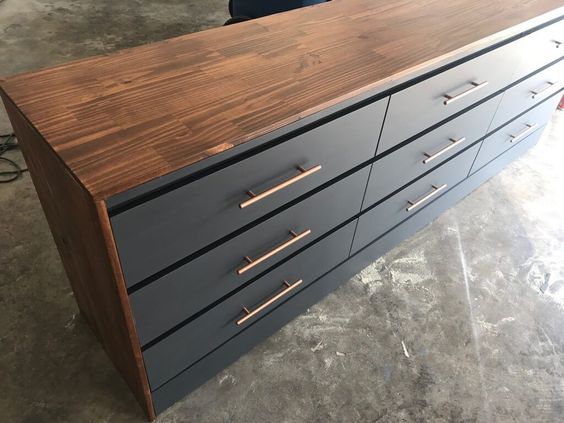 This could be either a huge sideboard or a kitchen island for a large kitchen. Either way, this hack from Ikeahackers looks fantastic with the grey paint job, wood worktop surround and copper bar handles.
If you chose the kitchen island option, this would easily pass for an expensive bespoke kitchen island.
Stylish Modern Art Deco Dresser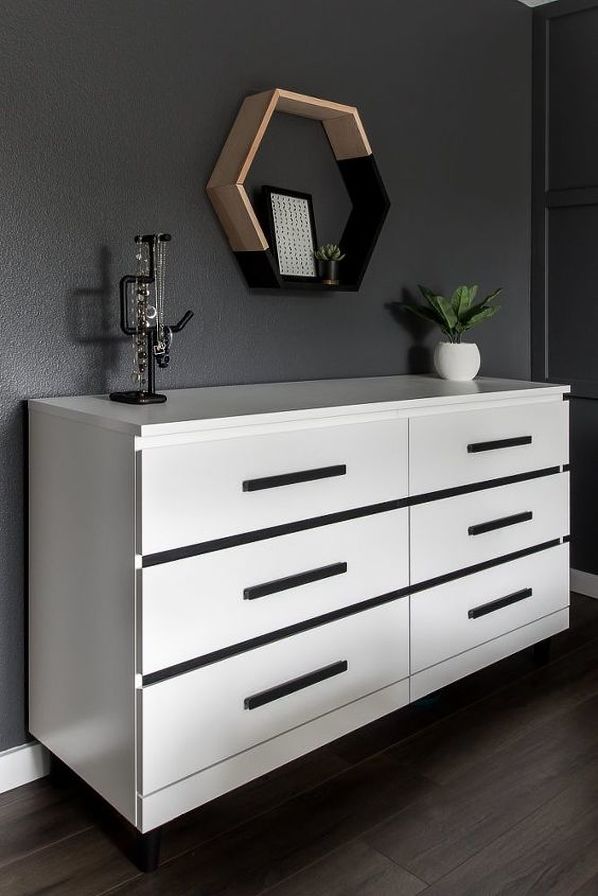 Another monochrome Malm hack, this time from A Crafted Passion. They have simply added black strips between the drawers, some elegant short black legs and some simple black handles to add another dimension to this dresser.
It is quite a modern art deco look and fits perfectly with how they have dressed it.
Customised Raised Bed Base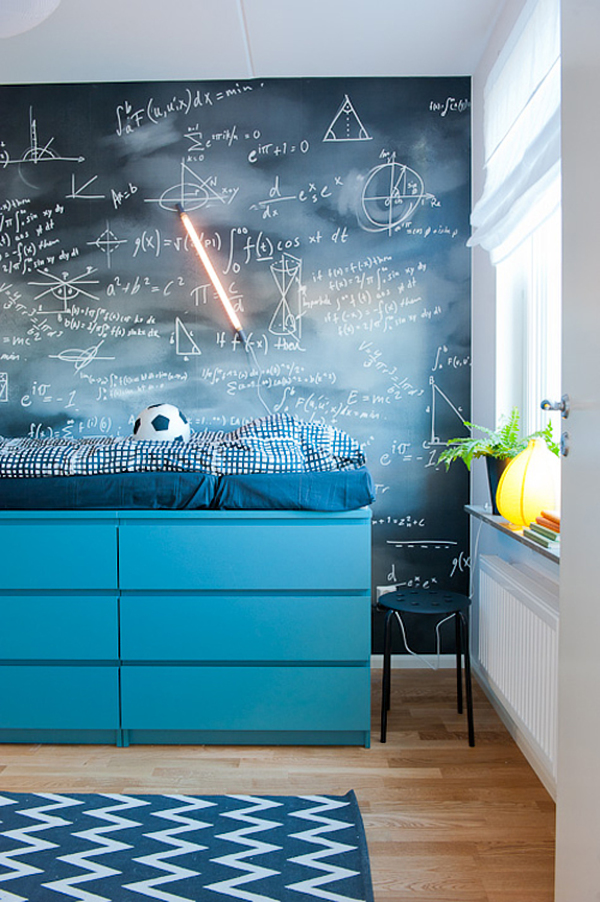 The Ikea Malm is a really sturdy piece of furniture, as long as it is held in place. This hack from Hitta Hem uses the Malm as a bed base for a raised kids bed.
They have painted them blue to match the scheme of the room and arranged them to sit underneath the mattress. This would require a board placed between the Malm units and support on the wall to give the right width.
We love some of the other features in this room, such as the chalkboard wall and the LED light tube that looks like a light sabre!
Simple Malm Upgrade Hack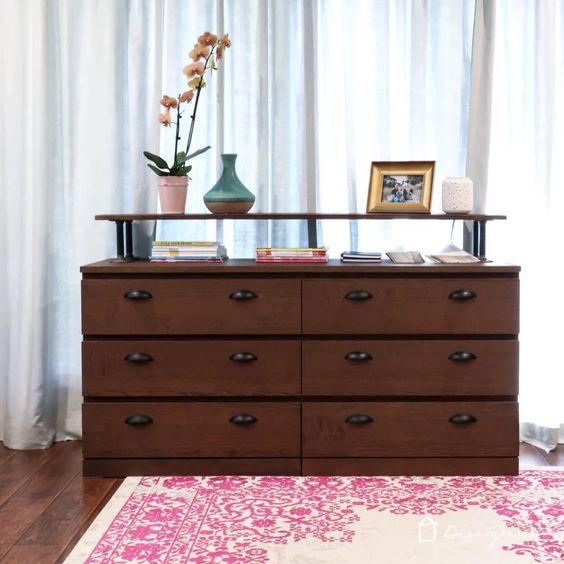 This gorgeous Ikea Malm hack from Designer Trapped shows just how little you need to do to turn the Malm into something stunning.
All they have done is give it an extra shelf on top and added some black cup handles.
Touch of Gold Hack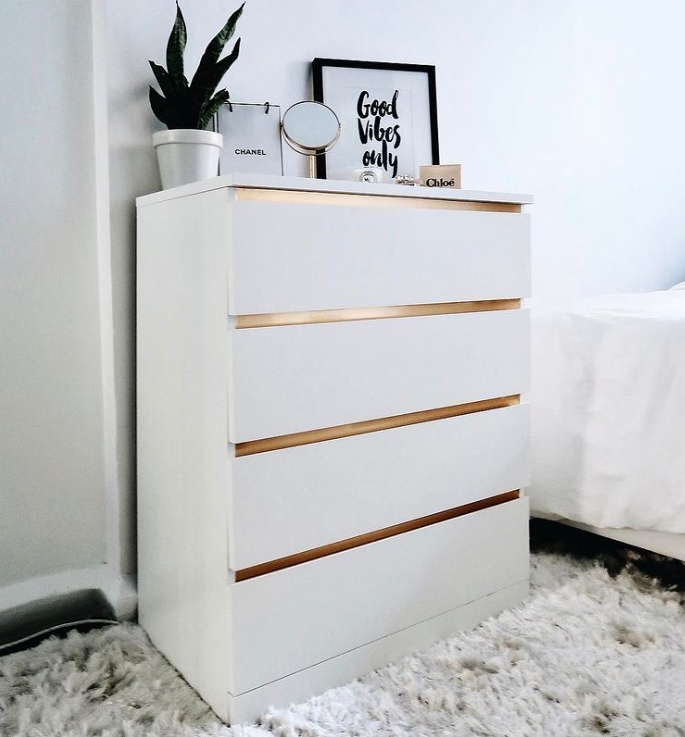 Another really simple way to hack the Ikea Malm dresser, this time to give it a bit of bling! @retroflame on Instagram has added gold contact paper in the gaps between the drawers to add that glamorous touch.
Sometimes, just the smallest touch can make a huge difference to how a piece of furniture is perceived.
Vintage Touch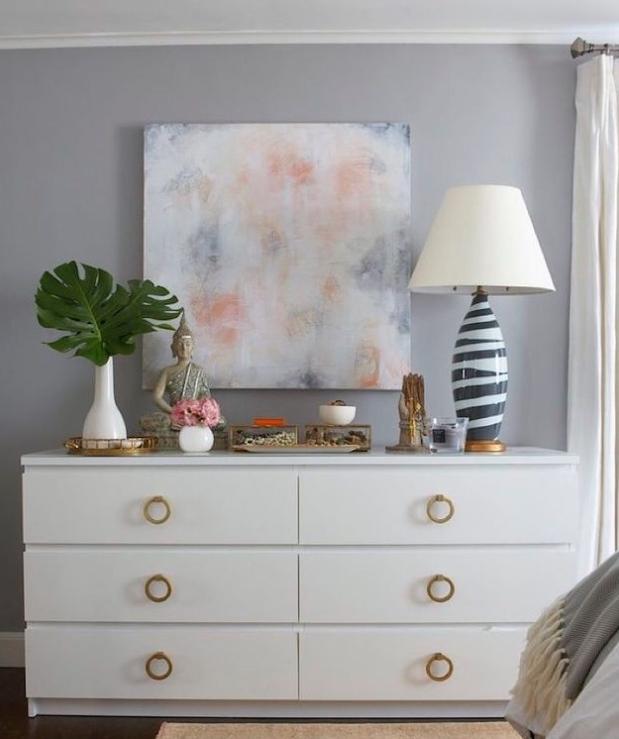 In a similar vein, this Malm hack from @ana.myhomedetails on Instagram simply has some vintage ring pull handles added to the drawers.
These give a little added detail that make the dressers tie in nicely to the room decor rather than being a big white block.
Gold Washi Tape Trims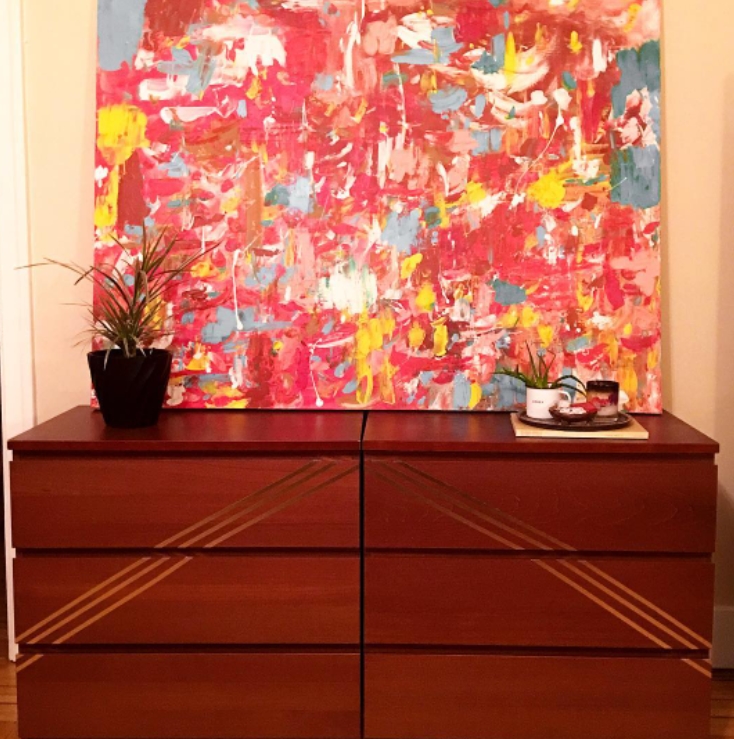 Washi tape is a fantastic craft material that can be used in so many ways to give instant, stylish finishing touches.
This Malm hack from @radfind on Instagram demonstrates this beautifully with this retro-looking dresser that has gold washi tape stripes added on a diagonal.
Gorgeous Ribbed Ikea Malm Night Stand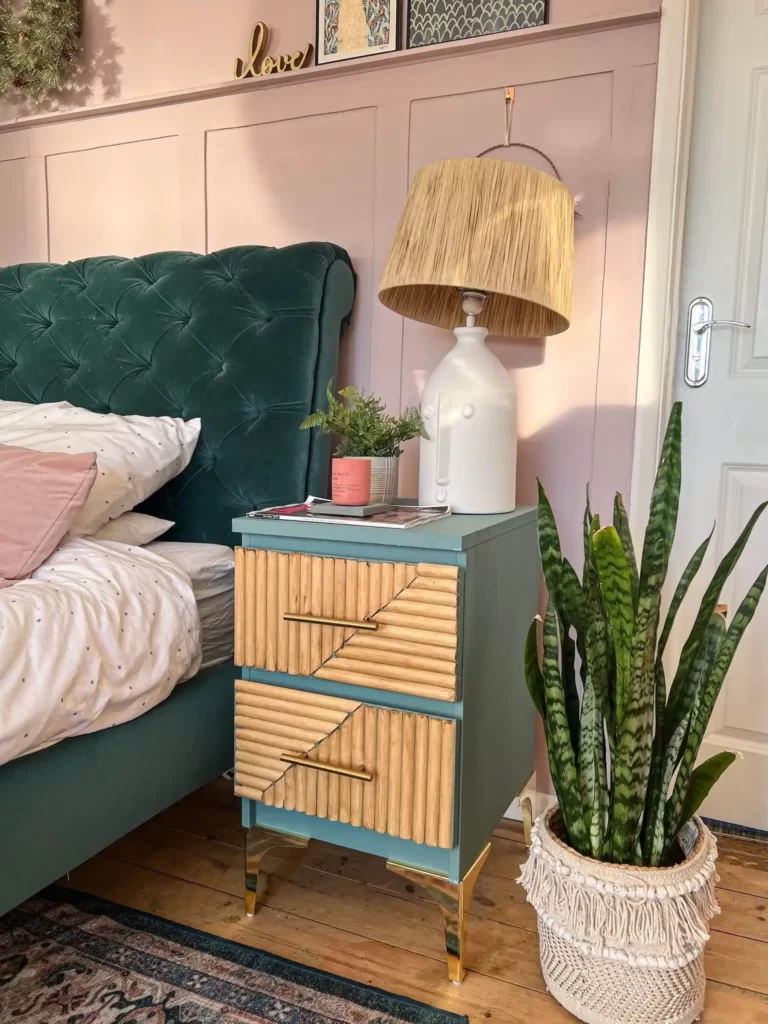 This awesome Ikea Malm nightstand hack from Melanie Jade Design uses half-dowelling to create a textured, ribbed wood front to the ordinary Malm drawer fronts.
I love the mix of green, stained wood and brass fittings on this piece.
Stylish Malm Desk Hack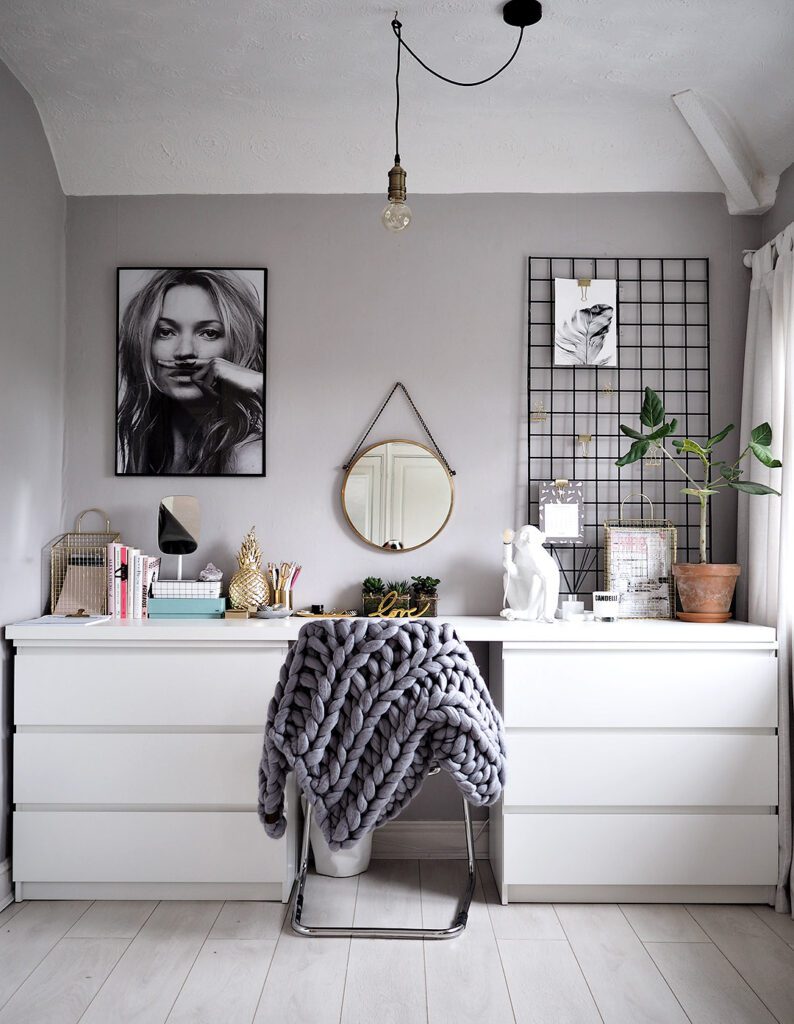 This is a stunning home office from Lust Living. It helps that the scheme is white when using the plain white Ikea Malm hacks, but the use of them as desk drawers (and supports) is brilliant.
I think you have to agree, this does not look Ikea-esque at all!
Mirror Effect Drawer Front Decor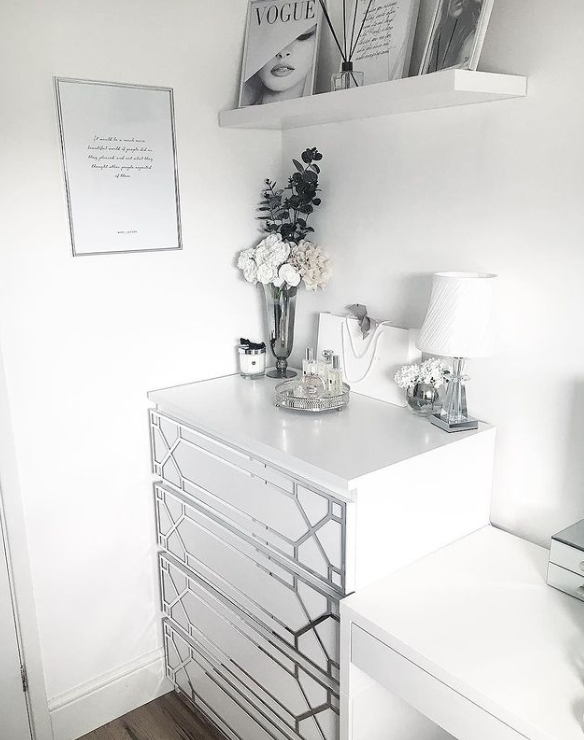 We've seen some mirror effect fretwork earlier, but we love the crispness of this version.
@anna_louisa_at_home on Instagram has use them on a Malm dresser to add a touch of glamour to her dressing area. Great work!
DIY Rustic Work Table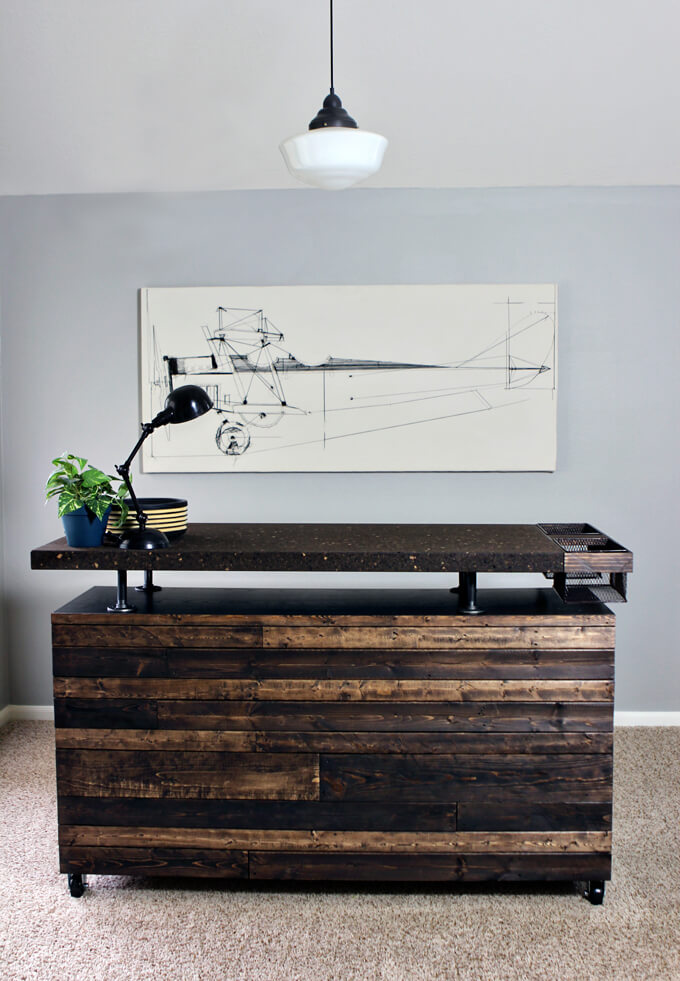 This Malm hack from Gray House Studio is totally unrecognisable as a Malm dresser. They have clad the dresser in rustic wood and added a raised work surface on top to create a work table.
This is a great way to create a large work surface as well as great storage.
Dark Malm Dresser Upgrade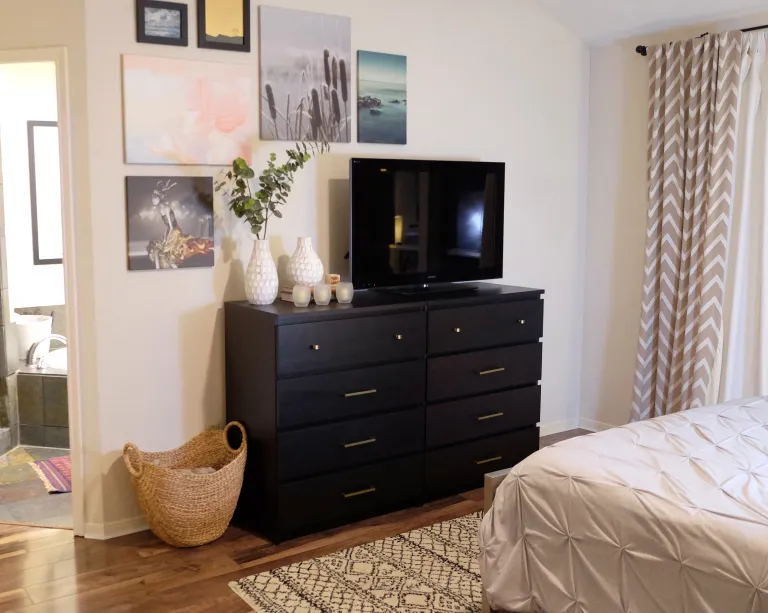 If you have a dark (black/brown) Malm dresser then this is a great, stylish upgrade hack you can use to make it look amazing!
This hack from Evan and Katelyn uses brass handles of different shapes on the drawers to add a touch of elegance to the dressers. Very simple, but very effective!
---
The Ikea Malm dresser is such a great piece of furniture and a wonderful blank canvas to carry out all number of hacks.
I hope you find some inspiration amongst these Ikea Malm hacks to help you turn a basic piece of furniture into something much more fabulous!
---
Related Posts: